Night life
About night life in Belgrade
Some come to Belgrade for work, some for vacation and having a good time, but no one was immune to the famous NIGHT LIFE of our capital city.
CNN and Times magazine in 2008 declared Belgrade as the city with the best night life in Europe!
Belgrade was visited by many journalists and reporters, numerous world magazines wrote about it and added to its name nothing but superlatives and emphasized its diversity.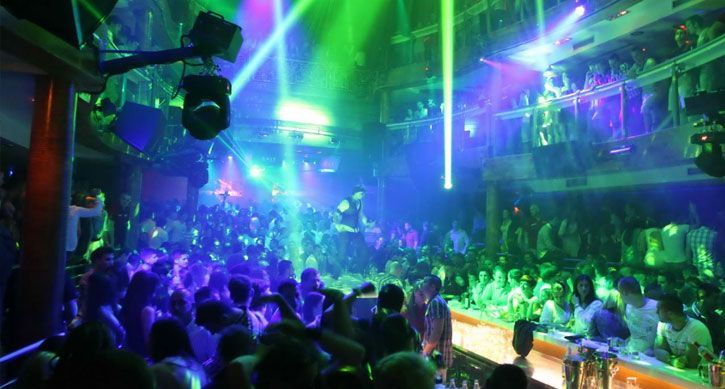 For some it has everything, for everybody it has something is the way to describe night life of the capital of fun in Eastern Europe, according to its visitors. Belgrade offers places to enjoy all types of music, and leaves no one indifferent. You can listen to alternative music in Student cultural center (SKC), myriads of cafes where you can listen to rock, clubs to enjoy to sounds of pop, rock, R/B, techno, dance, country, and then you can go to Skadarlija - bohemian quarter, and Zemun - Gardos, where you can enjoy the night to the sounds of traditional tamburitza.
During the summer the source of most of the entertainment moves to the river clubs on Sava and Danube, where the fun lasts till dawn.
No need to wait for the weekend to go out! – is another advantage of staying in Belgrade. Whenever you come to Belgrade, you can find a place to entertain yourself. Almost everywhere is some event or performance, even during the work days.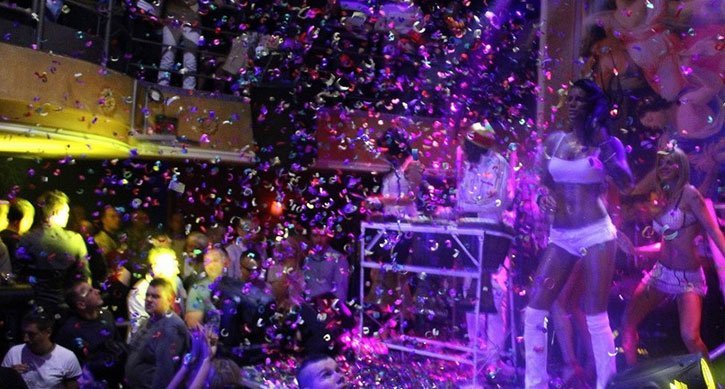 Belgrade never sleeps, so whenever you reach it, it will welcome you with open arms, ready for another adventure of Your choice.
Entrance to all the places mentioned above is almost always free, and smoking is allowed in every cafe – yet another detail that accompanies Belgrade's night life.
However, Belgrade is not famous only for its numerous clubs, river clubs, bars, taverns and restaurants. What makes Belgrade one of Europe's most fun destinations are most certainly the world famous festivals that it offers.
For eleven years in a row Belgrade hosts BEER FEST, at one of the most beautiful places in the city – the confluence of Sava and Danube. This festival has been declared the biggest in the Southeast Europe. This festival, in its 5 days of duration (in August), every year gets visited by over half of million of people! The advantages of the festival are: free entrance, variety of famous music performers and a wide range offer of beers from all around the world.
At only one hour from Belgrade, there is Novi Sad with its Petrovaradin Fortress – host of the musical festival EXIT. This festival in 2007 was awarded for the best festival outside Great Britain at UK Festival Awards, and in 2009, 2010, 2011, 2012 and 2013 was nominated for the best European festival. Great world's media are impressed with this festival and describe it with the best of compliments: according to CNN it is one of the 9 best festivals in the world; the GUARDIAN says it is the best festival and music destination and THE SUN says it is amongst 8 best festival destinations of the world.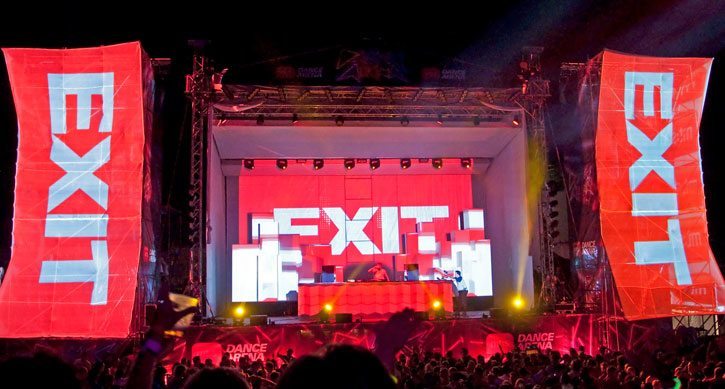 In 2011 and 2012 our capital city was the host of one of the world's most famous musical festivals THE WHITE SENSATION in the Belgrade (Kombank) arena. The atmosphere was fantastic feeling the spirit of European metropolises in Belgrade. Several thousands of people danced to the rhythms of world famous DJs.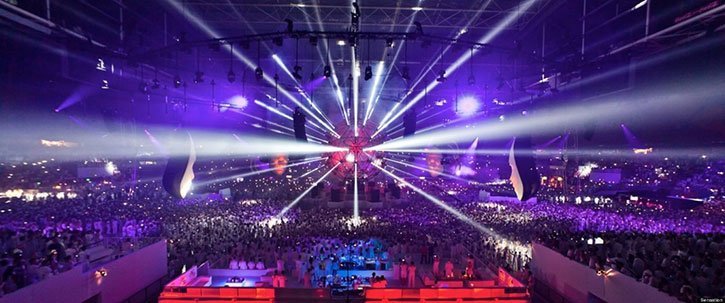 Asides from these, Belgrade abounds in many other festivals, that can be visited depending on the time of your stay in our city.